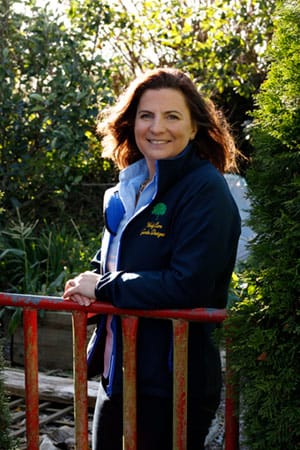 Growing up in North Cork surrounded by my mothers beautiful garden little did I know then the influence it was going to have on my future career. Picking the rhubarb or apples from the orchard to make tarts for the friend who just popped in for a chat, bringing the geraniums in from the frost or dead heading the roses on a beautiful summers evening all seemed a bit inconvenient at the time when I was stuck in some other mischief.
I was very lucky to grow up on a farm on the banks of the River Blackwater, surrounded by lush fields, plenty sheds to make playhouses in, trees to climb and hide under, and  ditches laden with blackberries in the Autumn – it was the biggest and best playground ever.  Is it any wonder when myself and my husband moved to our new home – which was initially a field of grass – that we wanted to create a garden that was as important to us as the house? To create a space where we could work together growing our own vegetables, creating planting beds, hide outs, play areas, walk ways and surprises around every corner and a place to relax and entertain family & friends. But sometimes our garden is the place just to sit and watch the sunset after a busy summers day.
As gardening became my hobby, I realised there was so much more I wanted to learn so began my study of Organic Horticulture. The vegetable garden lead to a Polytunnel, creating more dramatic features in our garden, visiting of open gardens and volunteering in Blarney Castle Gardens whenever possible. When I began the Garden design module – that was it, I knew that's the career I wanted so from there I studied with the Garden Design Academy of Ireland graduating with Distinction in the Post Grad Diploma in Garden Design. The month I graduated as a Garden Designer I opened my own business and here I am today designing all types of gardens for people from all walks of life so that I can pass on to them my passion and love of creating outdoor spaces for all to enjoy.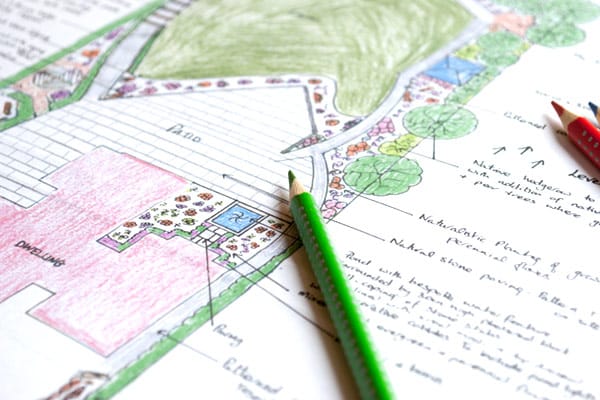 Windy Acre designs ……..Creating Gardens Just for You.
Fionnuala assisting Billy Alexander from Kells Bay House & Gardens, winner of Silver Guild at Chelsea Flower Show 2018. Also pictured Maeve Garvey.
Fionnuala with Joe Swift, Gardener's World presenter, and Billy Alexander from Kells Bay House & Gardens, winner of Silver Guild at Chelsea Flower Show 2018
Fionnuala pictured with Joe Swift, Gardener's World presenter and Billy Alexander, Kells Bay House & Garden and winner of Silver Guild at Chelsea Flower Show 2018